How to find a serial number in a Huawei phone?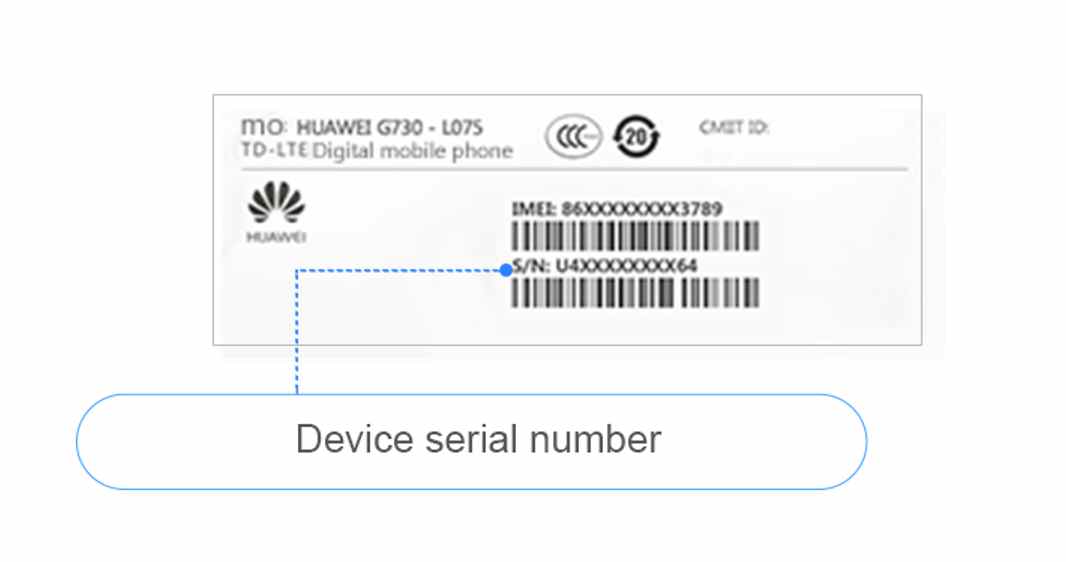 Serial number is a unique number that helps to separate your device from all the others.

If you need to find the serial number, but you don't know how? Well we are here to help you.

way 1. First and easiest way to find it is to start the device and enter *#06# just like a phone number.
After a second a special window with the IMEI number and serial number will appear.

way 2. If you own the original box you can find the serial number on the sticker of the box.

way 3. Another way is to go the phone settings - about the device - status, scroll down and you will find the serial number.

way 4. Last way includes the HiCare app where you need to go to Support or HiCare next Me and My device. The serial number can be found under the bar code.

We hope that this short guide will help you with finding all the information you need.