What does it mean that the device was "refurbished"?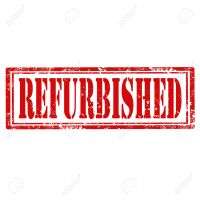 Quite often many smarthphone companies tend to renevew their products, which is called "refurbish".
The device is brought back to the producer and is given a "second life".
All defective parts are being replaced like, battery, LCD screen and all other stuff that can be replaced.

The fix and replacement is done by the producer, however it doesn't mean that the device is brand new.
The refurbished device is send back to the shop, to be sold again.
The customer should be informed by the seller that he is buying a refurbished device, not a brand new product.
However many sellers do not inform the customer about this fact and are selling the device as a new model.