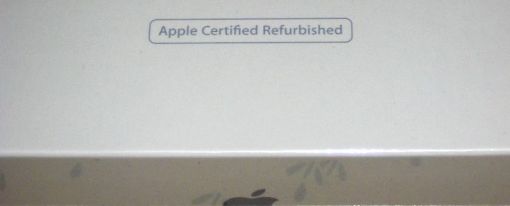 "Refurbished by Apple" back to the warranty info again.
If you want to know what "Refurbished by Apple" means please use the following link (
Refurbished by Apple
).
The status appears when you choose
iPhone warranty check by using IMEI number
or by using
Apple warranty check by Serial Number
.
There are also a couple of new additins like Renovate by Apple and AppleCare plan.
You are welcomed to express your thoughts and opinions about the new functions.